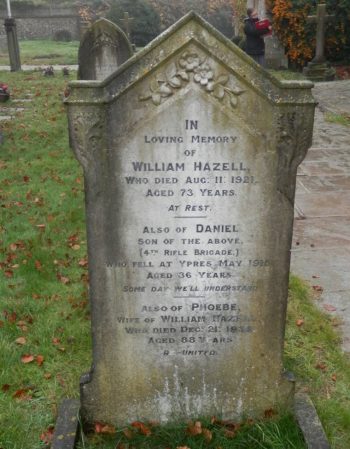 Phoebe Hazell, one of the last of the old school, whose habit it was to curtsey in the old fashioned way when one met her on the road.
She had nearly reached her four score years and ten and the gentleness and patience of old age seemed to radiate from her face and the calm blue eyes that had been growing very dim. As a child she had been caused by her father to see the dedication of the Church, and she was full of memories of the village of 80 years ago.
Died: 21st December 1936, Aged 88 years. Her husband William Hazell died, 31st August 1921, aged 73,  Their son Daniel died at Ypres, died May, 1916, aged 36.