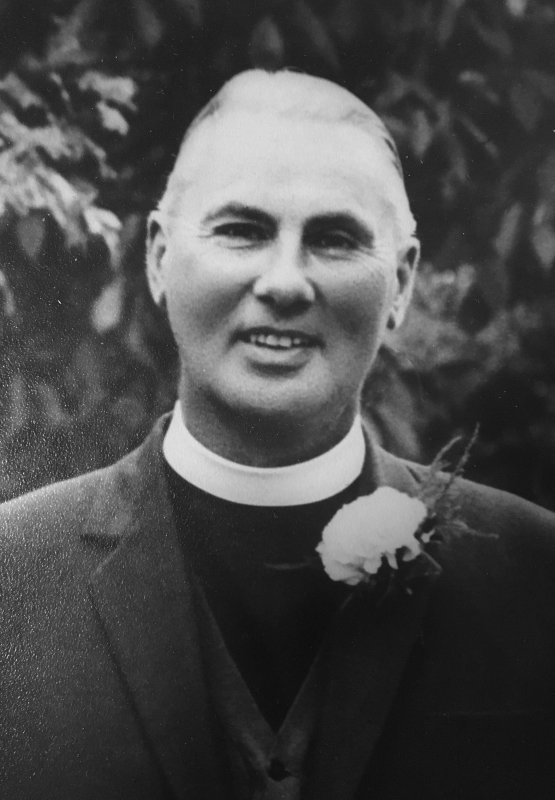 John Kenneth Siderfin was born 5th October 1905, at Nether Compton in Dorset, with an older brother Hugh.  Their mother died when John was 10 years old.
The family moved to North London, and John was educated at the Stationer's Company School.
John and Grace Castle were married 27th April 1929 at St. Marks, Tollington, Islington, and then lived at Pitsea Essex.  They had two children, David 1931 and Stephen. 1932.
John worked for the LNER at Stratford, East London. The family moved to Chesham in 1940, and John was 'called up' in 1942.
After he was demobbed, John studied at London College of Divinity, at Northwood, and was ordained deacon in 1948.  He served his curacy at St. Paul's in Slough and was ordained priest in 1949, and moved to St. Mary's, Beaconsfield.
John was appointed vicar of St. Margaret's in 1952, and died in office of a pulmonary embolism, 20th September 1966, aged 60.  His ashes are buried at Nether Compton.
Thanks to Steve Siderfin and Peter Stapleton for these notes.