A recent visitor to Penn House who knew it as a schoolboy during the War drew my attention to a terrible event which occurred in Penn nearly eighty years ago and is now half-forgotten: the brutal murder of two small girls.
On 19th November 1941, Kathleen Trendell, aged nearly 6, and Doreen Joyce Hearne, aged 8, emerged from the gates of the village school and wandered together towards the Parish Room, where an army lorry was parked.  Recognising the driver from a previous encounter, they asked him to give them a ride and proceeded to climb aboard: the lorry then drove away. It was not until later that evening that the girls' anxious parents reported their absence to the police.
A huge search of the area was instigated, helped by many local residents. For three days no trace of the girls could be found. Then on 22nd November came a shocking discovery. The girls' bodies were found in some rough woodland near Mop End. Each of them had been strangled and repeatedly stabbed through the neck. Amongst the first on the scene were several boys from Emsworth House School, at that time located in Woodrow. The sight of the mutilated bodies left some of them traumatised for many weeks.
Thanks to detailed descriptions of the lorry, as well as forensic evidence gathered near the bodies, the police, led by Chief Inspector George Hatherill of Scotland Yard, were rapidly able to home in on the chief suspect; 26-year-old Gunner Harold Hill of 86th Field Regiment, Royal Artillery, based in Suffolk. The combination of evidence, which included fingerprints, was damning. In early 1942 Hill was tried at the Old Bailey and found guilty. He was hanged at Oxford Castle a few weeks later.
On 27th November a special service of remembrance was held in St Margaret's Church attended by the whole of the Village School. Afterwards the two girls were given a joint funeral and buried together in the churchyard.  For the Village, the shock was profound: at a time when newspaper columns were dominated by the War, the tragedy of the murders plunged the residents of Penn and Tylers Green into grief as few events have since.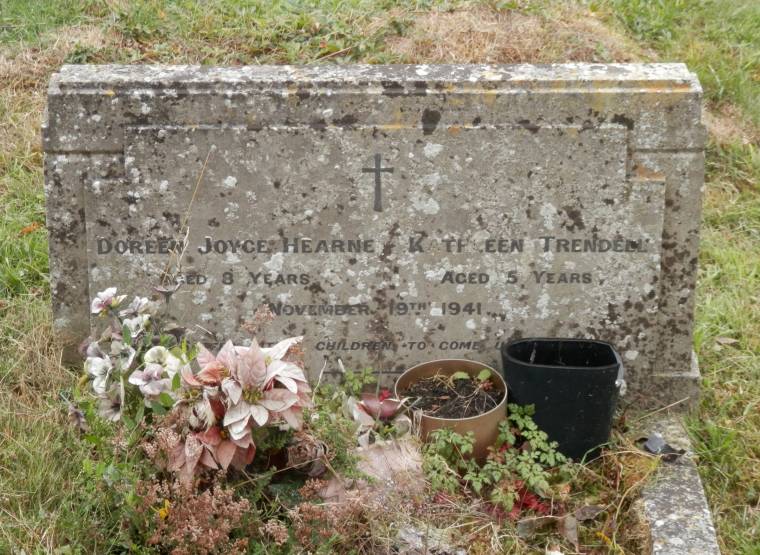 Frederick Howe, Village Voice, September 2018